Printed or neutral reusable cups.
The NUMBER ONE alternative to glass and plastic.
Safe. Eco-friendly. Made in Europe.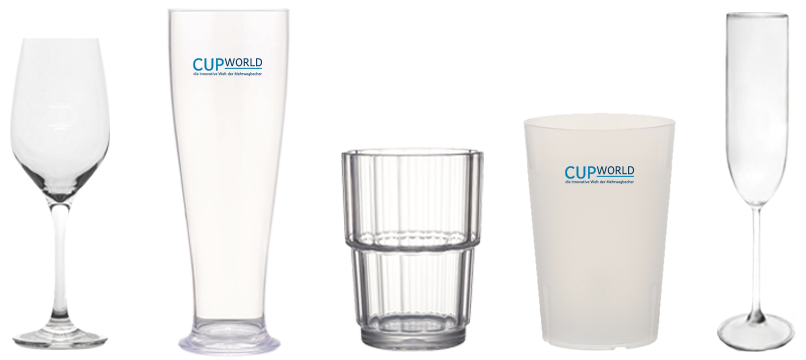 Buy neutral or printed reusable cups
You can have our cups printed with your logo and use them as an advertising medium. Reusable cups printed with different motifs quickly become a coveted fan article (collector effect!).
With the right concept, printed cups can even be turned into lucrative revenue generators and thus become a cost factor to a source of income.
With us you also get unprinted, neutral reusable cups – in a wide variety of designs and sizes: for beer, wine, sparkling wine, cocktails, coffee and soft drinks.
Reusable cups are safe, environmentally friendly and economically reasonable
no cullet (breakage of glass)
no risk of injury when using or cleaning
food safe
tasteless
sanitary
dishwasher safe
solid and shapely
made in Europe
waste avoidance
can be used up to 300 times
100% recyclable
environmentally more friendly than bamboo (contains up till 60 % of plastic)
printable
as advertising medium, fan article and collectors item applicable
reasonably priced (in comparison to glass)
stackable
for hot and cold drinks possible
For whom do reusable cups make sense?
Because they are available for a wide variety of drinks and in numerous sizes, neutral and printed cups are suitable for many industries:
Tourism, hotel business and restaurant business
In hotels (at the pool and in the wellness area), thermal baths and ski huts, the safety aspect plays a major role. So that neither guests are injured while consuming, nor employees when cleaning, they like to use cups made of polycarbonate (PC), styrene acrylonitrile (SAN), polypropylene (PP) or tritan.
Customers from this sector as well as beverage manufacturers also use reusable cups as advertising media – printed with their logo or different motifs.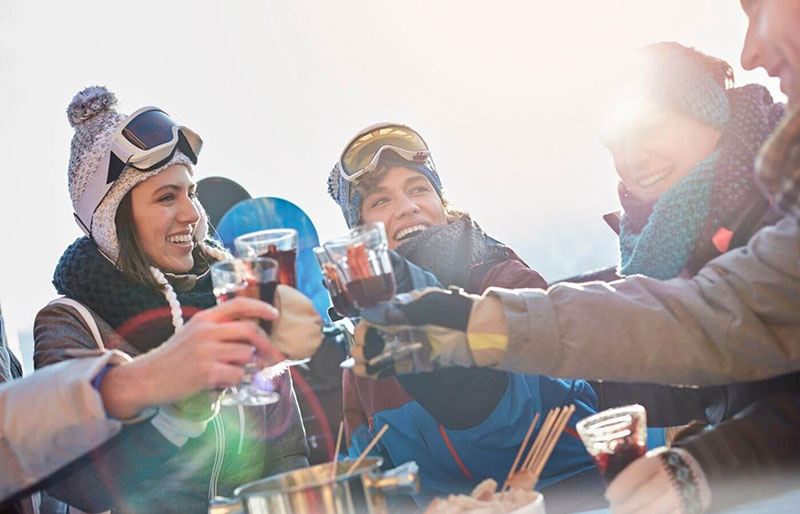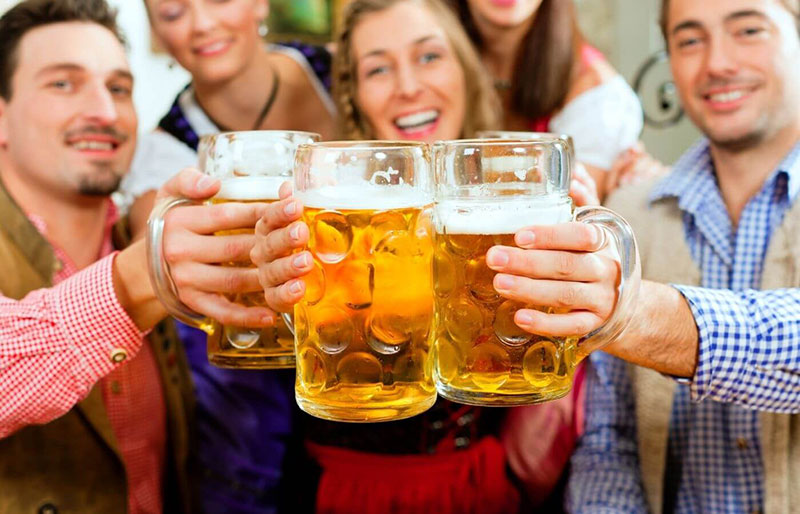 Leisure and entertainment
In amusement parks, indoor swimming pools, open-air swimming pools and zoos as well as at amusement markets, at events and festivals, printed reusable cups are often used to generate sales – the public likes to take the branded cups with them as a souvenir. This turns the recyclable cups from a cost factor into a source of income.
Clubs (fire brigade, music, sport …) are also increasingly opting for this lucrative, eco-friendly option for their parties and events.
Public and non-profit institutions
For hospitals, nursing homes, senior residences, kindergardens, schools, care facilities for children, communities and cities, safety is the top priority. There is no risk of injury, as is the case with glass, with reusable cups – neither when using nor when cleaning.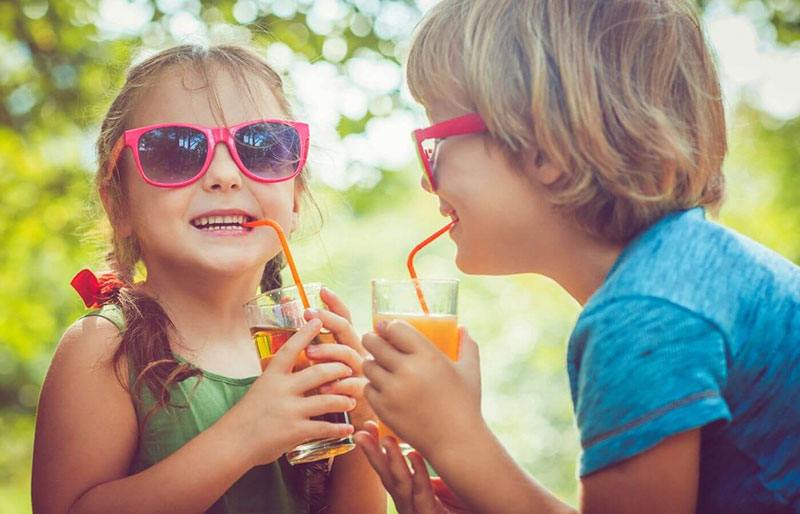 Did you know that disposable plastic will be banned from 2021 across the EU? So think about tomorrow today and switch to reusable cups – we will be happy to advise you!
Make a clear statement
Do you want to send a clear message in times of increasing environmental pollution? You can do that by purchasing reusable cups.
At the end of their long life cycle, they are ground into granules and used again as paint buckets or cleaning buckets.
In this way you can help ensure that littered oceans, fish with micro plastics in their stomachs and beaches full of plastic waste do not belong to our reality forever.